Today hundreds of Applications whose provide online video calling facilities, but all these apps required minimum 3G internet network.
Now one app (IMO free Video Calling) provide such a great work in the field of free online video calling. It required minimum 2G Internet Network.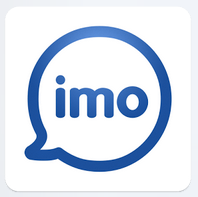 For new user whose not techy or mobile friendly can easily register himself in this app. Registration process to new user is as easy as like WhatsApp. User can register himself by entering his mobile number. Once register it instantly work and display the list of all the friends of user's contact whose presently use imo app also.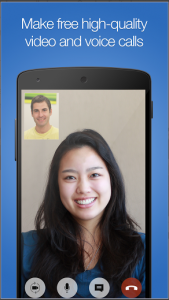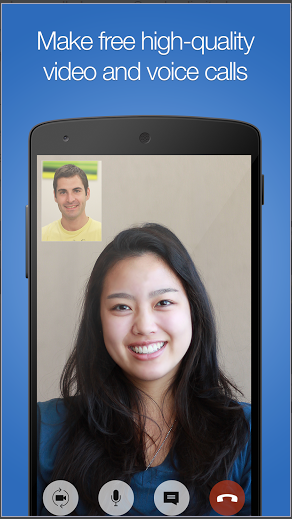 Features of this app:
Make high-quality video and voice calls
– Group chat with friends, family, roommates and others
– Share photos and videos
– Express yourself with hundreds of free stickers!
– Encrypted chats and calls
– Optimized for Android tablets.
Direct Download Imo App APK (8 MB Size)
OR
Download Imo app from Play Store:- https://play.google.com/store/apps/details?id=com.imo.android.imoim
User Reviews:-
–Thank You soooooo much imo team..😍🤩🌷🌺🥀🌹🏵️💐 I really happy bcoz of the New settings of "Friends of Friends" close option.. Wooow I am Soooooo happy 😊.. Thank You 😄 so much for this…
-The app is ok but I can't logout when I want to. Like that option is not given but to delete the account. Why can't I logout and login at will? Very bad.. Also when you login on another device the app will drop all the previously read msgs again which is very annoying.
-Perfect app for video calling… Only con is, it drains battery very quick. If this is fixed. It's the best. I request imo developers to fix this problem. Thank you.
-This is the best available app in messaging and calling in present market only if you remove friends of the friends option and sexual advertising content. Remember we are using this app to call our family which means wife,children and parents with friends. So be careful. Remaining 3 stars after your acceptance and reply. Thanks
-Imo team, you have provided friends of friends stories but if it is not needed for everyone what is the way to stop it.eventhough i tried uncheck the notification still showing the stories.. Please correct it.one more thing is chat colors option is not getting applied . Please correct it as well.
-I think it is good as you can face time lots of people at the same time it is also cool because it is free to message and call people so I this is an amazing app😀
-Thank you IMO for listening and making this a better app. Pls also remove the invite contacts from the contacts menu. Let that be solely for our contacts on IMO. Thank you.
-Its not working with bluetooth headset so pls try to clear and also pls add mute option for calling time
-Call quality is good. Interface and options are not up to the mark.
-Please remove friend of friends notification option from imo..
-Audio mute option missing in this version
-Please stop status friends of friends
-Please stop this top story options please remove Friend's of friend option
-Why story block option is removed away? Give story removal option.
-Better than viber because imo have good call connectivity ……
-Great app….WhatsApp copied from IMO