Are you using ads on your blog? Didn't satisfy with the revenue?
Today you will know the method of how to increase your revenue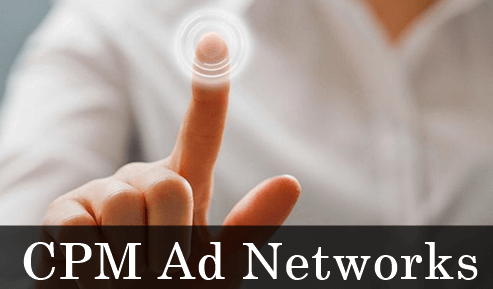 Adsense is one of the best ad network but sometimes you have to face these some issues Like
1- Low CPC
2- Not getting clicks
3- CTR issue
So I suggest you to use some CPM networks along with Adsense, CPM networks are those ad networks who pays you based upon your traffic
CPM stands for Cost Per Impression. It pays you based on impression your site getting. Mostly they CPM/1000 is fixed for example $5, $20
Let me tell you how this can increase your Adsense revenue
Before Using CPM ads
Your site earning is 100$
After Using CPM ads
Adsense 80$
CPM 40$
Total Revenue 120$
Pretty impressive, isn't it?
CPM ads don't pay on clicks they pays you on Impressions
So you can use these CPM network ads in footer & sidebar 
In this way it won't affect much your Adsense revenue
You might be wondering
Which CPM Networks should I use?
Well, Don't worry I've done the homework for you 😉
These are some best and trustworthy CPM ads Network
 www.sovrn.com
madadsmedia: www.madadsmedia.com
PulsePoint: www.plusepoint.com
Another point: CPM networks are good if you have traffic from International Audience, USA, UK, Canada and Europe as they pay good CPM for that.
I Hope It will help you in increasing your revenue