MP3 Cutter and Ringtone Maker by funny planet technologies
MP3 Cutter and Ringtone Maker is powerful Personalized Ringtone Maker app. You can easily create your own Ringtones. Also you can cut any MP3 Audio file and use it as a Ringtone.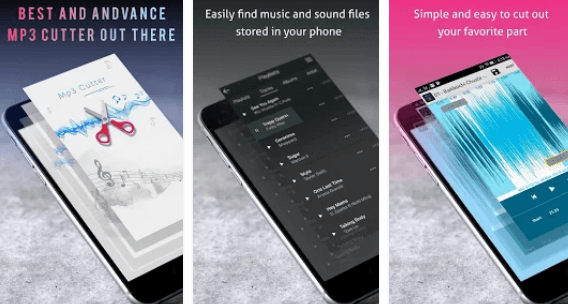 Download MP3 Cutter Ringtone Maker App (6 MB)
How To Use:
Import an Audio File and cut the MP3 file according to your requirement and set it as Ringtone.
You can make Ringtones very easily by using any Audio file from your mobile. You can also create Ringtones by downloading any song from internet. Please follow below steps to create your favorite Ringtone.
Open App —-> Go to MP3 Cutter and Ringtone Maker —-> Choose any MP3 or Audio File from Mobile ——> Select Starting and Ending points on music track or MP3 Song file —> Select Cut —->Save the file with Name ——> Goto Saved Folder and Select Audio file and Set it as Ringtone.
MP3 Cutter and Ringtone Maker is very simple to use and available in Google Play for free.
Download App : https://play.google.com/store/apps/details?id=com.mp3.ringtonemaker.cutter.editor.music.mp3cutter&hl=en
User Reviews:-
-Very Goood App Very Fast Speed Half Second In Readdy Your Ringtone Saved…. I Love You Rigtone Maker
-It's a great app.Within a minute you can make a ringtone.love it
-This app is awesome Only if u know how it works….find out u will also learn how to use this app
User Reviews
-MP3cutter and ringtone maker is an excellent app.