Rani Padmavati – Royal Queen Makeover
by Sweet Games LLC
Rani Padmavati who was also known as Rani Padmini, A beautiful Indian queen in the history. This is the game where we have tried to describe an epic beauty of Queen Padmavati. This game is just for entertainment purpose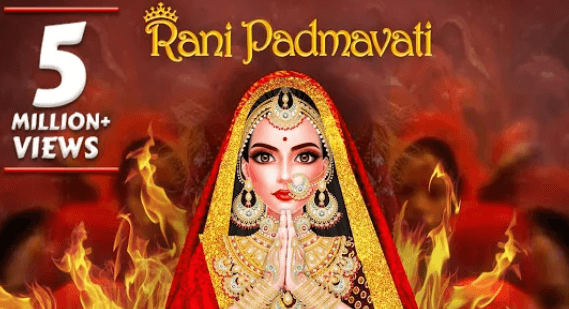 Features
– Royal Makeover
Help the queen to glow with Royal Makeover
Many options given to clean up Queen Padmavati's Face
– Majestic Makeup
Beautiful makeup options given to add more beauty to Rani Padmini.
Many Hairstyles options for Rani Padmini
Give Indian Queen a perfect look with many royal accessories like earrings, necklace, nose ring, Tikka, Bracelet and many more.
– Delightful Dress up
We have specially designed unique royal outfits to give indian girl a perfect charming queen look
Choose from many dress options for Rani Padmavati
Direct Download Rani Padmavati – Royal Queen Makeover APK
OR
Download Rani Padmavati – Royal Queen Makeover from Play Store:- https://play.google.com/store/apps/details?id=com.sweetgames.rani.padmavati.queen.makeover
User Reviews:-
-Actually I like this game very much .But I think u can add more levels accept that everything is awesome I really enjoyed very much and dresses are also super😊😊😊
-Its cool to play but need more levels I mean more dresses, cosmatics to apply, more hair styles, more backgrounds ..
-Very nice game .I loved it . I love the dresses,jewellery .
-Amazing, taking us in the past means in the time of kings and Queens 👍😂😂
-I love it very nice