Knives Out by NetEase Games
KNIVES OUT! You are a lone wolf in a 6.4 square kilometer battle royale arena. 100 warriors parachute into the battlefield, but only 1 can walk out alive!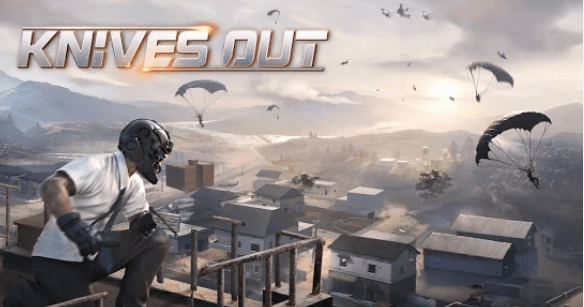 100 Dive in, 1 Walks out
100 players are scattered across a 6400m*6400m deserted area. Search abandoned houses and industrial zones for weapons and items, fight off enemy players, and claim victory. Remember, the last player standing wins it all.
Survive by Any Means Necessary
Ambush or Attack. Snipe or Charge. Wait or Outflank. It's all up to you. There is only one goal: be the last warrior standing!
Team Up And Speed Up
Group up in Pairs mode or Team mode and play alongside your friends. Coordinate strategies via voice chat and use teamwork to overcome all obstacles standing between you and victory.
An Arsenal at Your Fingertips
There are a variety of weapons, accessories, medicines and military vehicles for you to choose from. Collect, select and equip. With so many different equipment combinations, there are countless ways to win.
User Reviews:-
-I love this game just one thing. There's no way to be silent and sneak up behind people. In most other games like this you can be silent and I understand the prone sound but crouching you could be so silent in real life or maybe a button to make you silent but slower kinda like the sprint button. I would love that. This game is far better than any other remake of pubg. (I'm sorry if that wasn't your goal lol). Keep the good work up! Also maybe a 16x. That would be insane XD.
-I just started playing so I'm going through the learning curve but I'm enjoying it a lot so far. It's a bit difficult to strategize with teammates who speak a different language or don't have their mic on but the ability to drop markers on the map helps that a lot. I highly reccomend this game.
-Very surprised about the game. It is a battle royale/pubg clone that actually works. I have only played solo/dup and i am quite impressed. It does need improvements on the graphics, and possibly a few different weapons/vehicles. Overall i would suggest you try it, understand it and hopefully love it. Will be a contender for MGOTY if devs keep updating.
-I love this game. A 100 player battle to be the last standings. Have up to 4 teammates and try to get to the last standings. This game is good however I would prefer "Rules Of Survival," but I can't play it considering it need a lot of space and this game needs not to much. Well hope you find my review helpful, see you on the battlefield.
-This game is great.It has potential. But my problem is that when I want to enter and play,I didn't find any server but one, and it was full. So, can you please help me find other servers. I would really appreciate it. 👍